#KIBYSHUMANE is our philosophy, through it we intend that our work transcends the borders of products and focuses on the human side as well, which defines us as a company.We created #KIBYSHUMANE to make a difference in our people and environment, we concentrate our efforts in empowering the KIBYS team and this way obtain results made with the heart.
The HUMANE in our products
KIBYS garments carry with them a part of each of the people who have contributed in turning them into unique pieces.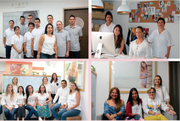 Our HUMANE people
This is our team, essential people in the Kibys process. Thanks to each of them, we have succeeded in making this dream possible.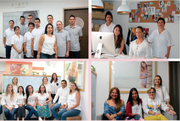 Our HUMANE commitment
Our commitment is to work day after day to encourage the happiness and wellness of our employees, inside and outside the company, with their families and with themselves.