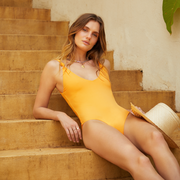 KIBYS is a Colombian family business with more than 20 years of experience in the national and international markets.

Two generations, passionate about taking beautiful pieces, full of love and dedication to the world.

We design for feminine, natural, romantic and sensual women, who appreciate beauty, quality and take lots of attention to details. Our 2 lines: Swimwear and Intimates, are growing in order to offer a greater range of products to our KIBYS girls to be worn on different times of their lives.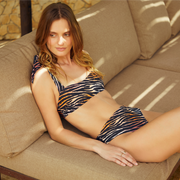 We constantly work to make you feel comfortable, beautiful, safe and empowered, and we want to transmit the love and passion dedicated to each piece in all the small details. Our pieces are a treasure to cherish and keep, and will be by your side for many years thanks to the quality, differentiated and timeless pieces and the unique fits.

What makes us special?

More than 20 years of experience, mastering the fit, innovative silhouettes, exceptional quality and 100% Colombian Production, hand made products and all the small details that you find in each of our pieces are the brands distinguishing features